Meet our CEO - Niklas Andersson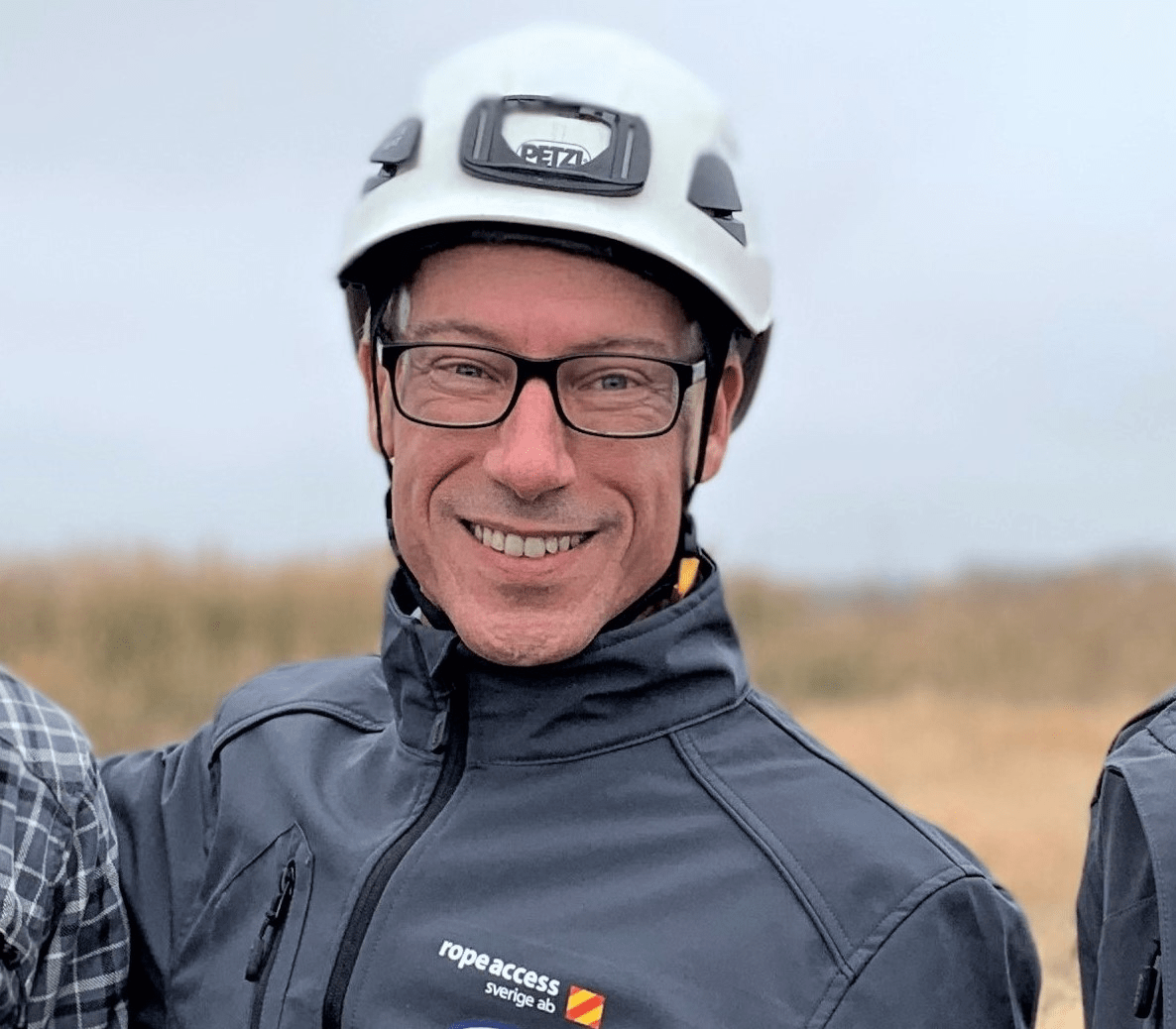 Working with Rope Access and the wind power industry is in many ways both exciting and challenging in a positive way. We work in a fast-growing business which requires speed, flexibility and professionalism. The challenge of accelerating from good to great inspires me in my everyday work and I hope it will inspire you as well.
Working at Rope Access we take pride in our professional work. It is the engagement and commitment from every single co-worker that makes the difference. With projects in the Nordics as well as other countries both in Europe and around the world, we keep a global mindset with the local and familiar touch. Safety and outstanding service are key words in our daily work. We always work with the goal of exceeding our customers' expectations.
I am a strong believer of honesty, transparency and mutual respect no matter origin, gender, race, religion or sexual preference. I reflect this in both my personal life and in professional meetings with customers and co-workers.