What do we do?
Trusted by wind energy experts Siemens, Vestas and Enercon for all the maintenance on their advanced rotor blades.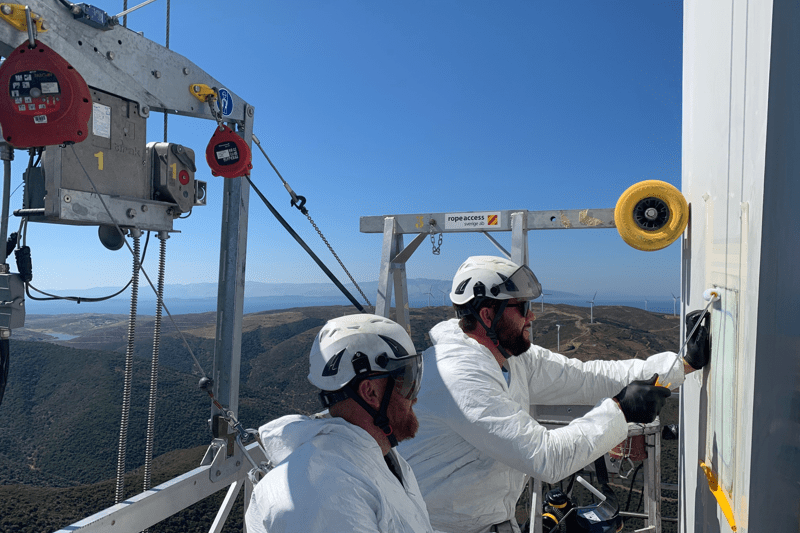 Service, repair and maintenance of wind turbines
As a proud supplier of advanced projects in the wind power industry to the world's leading manufacturers, we carry out everything from inspection to the most demanding repairs needed on the market today.
With over 20 years experience in the industry, uncomprimising requirements on the quality of both our practical work and its documentation, we deliver services with high customer satisfaction.
We are now a supplier to, amongst others, Siemens, Vestas and ENERCON for service, repair and maintenance in hard to reach places. Our primary work is in the method of industrial rope access, but we have also been commissioned to build custom hanging racks / platforms, when the job requires it. Throughout our work we maintain the highest safety, quality and cost levels for our clients.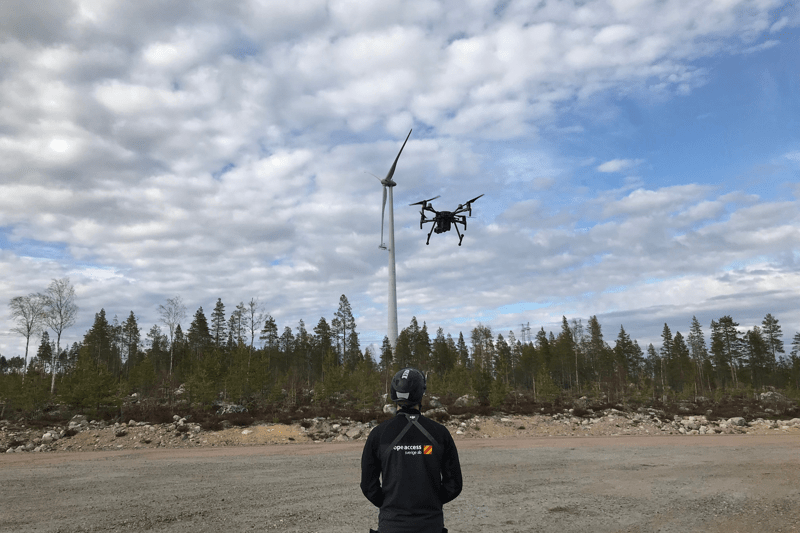 Drone inspections
Rope Access Sverige AB inspection team is proud to offer a flexible, high-quality inspection service to our clients.
Our professional and highly qualified drone pilots use state-of the-art hardware combined with our own proprietary acquisition automation software, Ascent Pro, to support our customers inspections campaigns and acquire the images on their behalf.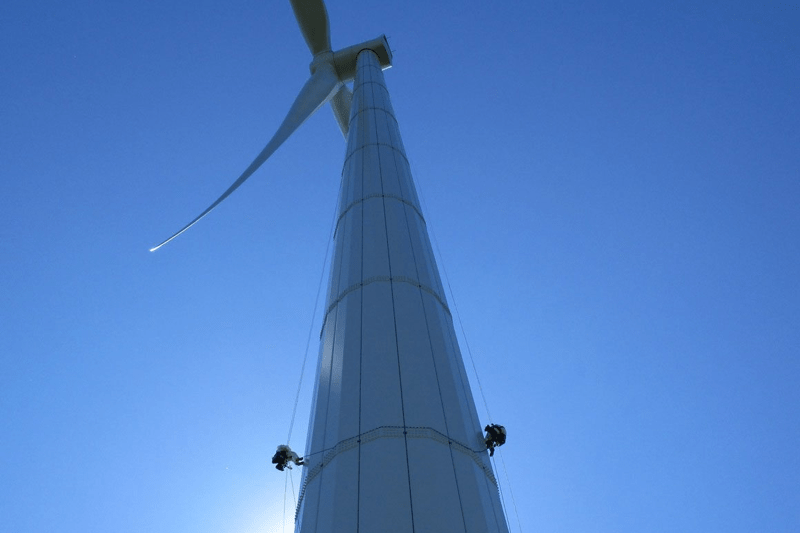 Tower repairs
Together with rotorblades we are also a provider for repairs of wind towers made of steel and concrete.
Cuztomized solutions for our clients
If there is a will there is a way. From our long experience within the field we are able to create cuztomized solution for our clients.